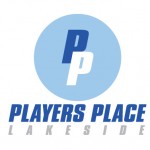 B O A R D   O F   D I R E C T O R S   as of 12/14/22
Ricky Silva
  President
Sherry Morgan   Vice President
Raquel Ballinger   Secretary/Treasurer
Amancia Smallcombe
Tamara Samuda
M O N T H L Y   M E E T I N G S
The Players Place Lakeside Board of Directors meets on the fourth Tuesday of every month at 7pm. Notice is posted 48 hours in advance at the three entrances to Champions Way. The notice indicates whether the meeting will be held at the main swimming pool on Courtside Boulevard.
President, Ricky Silva:
To all residents of Players Place Lakeside,
In  order to enhance security, the H.O.A. has contracted with Tow Maxx.
Residents who fail to follow the rules and regulations concerning vehicles in this community should be aware that their vehicle will be subject to towing at the owner's expense.
Please register your vehicles as soon as possible.
If your vehicle is towed, contact Tow Maxx at (954) 597-6013.
The Players Place Lakeside Homeowners Association is dedicated to preserving and increasing the values of the homes in our subdivision through capital improvements. We are also dedicated to building alliances with those vendors that provide superior services to preserve and enhance the quality of life that attracted us to Players Place Lakeside. The pursuit to have alliances with those who provide attentive service with the best value is ongoing and we encourage everyone to participate.
With a welcoming year 2017, it is imperative to note that there are definite factors that are critical to our community's success.
Community relations and communication feedback
Financial stability (monthly maintenance is the lifeblood of our association)
Innovative leadership provided through our management company (overseen by the Board of Directors).
Strategic Planning and strategic alliances. Our goal is for our homeowners to become aware of the positive changes that are taking place in our community and to foster a sense of community.
We welcome any comments or suggestions for the improvement of our neighborhood.  Please use the form below: