ATTENTION LAKESIDE OWNERS WHO ARE HABITUALLY LATE ON THEIR MONTHLY MAINTENANCE PAYMENTS:
Delinquent accounts will now be turned over to the attorneys following 60 days in arrears.
All owners are urged to pay their maintenance in full and on time.
---
IMPORTANT: Please note that as of August 2015, the property management contact information has changed. See Contact Us page.
---
Be aware that commencing March 2015, the Association has engaged
Tow Maxx, to manage illegally parked vehicles in Lakeside.
(for parking regulations, see the COMMUNITY and RULES pages).
ALL PARKING RESTRICTIONS WILL BE STRICTLY ENFORCED.
If your vehicle is towed, contact Tow Maxx at (954) 597-6013.
---
IMPORTANT REMINDER:
As a resident of Players Place Lakeside, you are a member of an association and are obliged to abide by all of the rules, regulations and restrictions of our governing documents.
It has come to our attention, that some in the community are either unaware or purposely ignoring those standards of conduct, especially in regard to the following:
NO MODIFICATION MAY BE MADE TO THE EXTERIOR OF ANY UNIT

WITHOUT THE ASSOCIATION'S PRIOR WRITTEN APPROVAL

.
NO TOWNHOME MAY BE LEASED OR RENTED DURING THE

FIRST 3 YEARS OF OWNERSHIP

.  ALL TENANTS, LESSEES AND PROSPECTIVE OWNERS

MUST BE SCREENED AND APPROVED

PRIOR TO TAKING POSSESSION OF A UNIT.
Your cooperation is appreciated.
---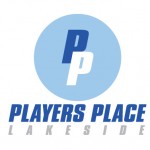 N  E  W  S  L  E  T  T  E  R  S
LAKESIDE ASSOCIATION

MASTER ASSOCIATION